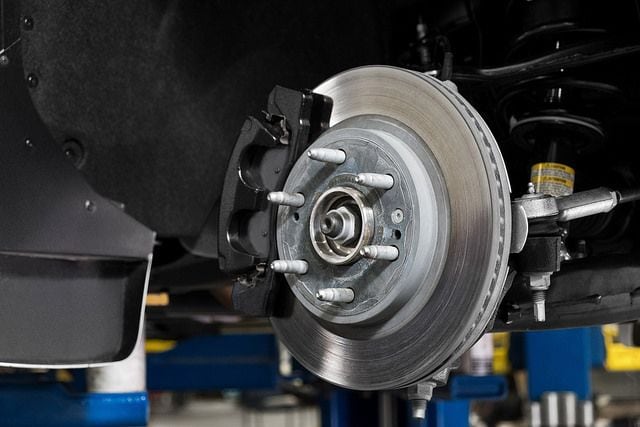 Of all the vital vehicle systems in your Lincoln, the braking system is one of the most important. The braking system essentially ensures that you can bring the vehicle to a complete stop during normal driving conditions and in emergencies. Failing to properly maintain the braking system can be disastrous for both you and other drivers. Check out these tips that outline the importance of brake maintenance.
Discs and Pads
The braking system is composed of brake discs and pads. Generally speaking, many certified dealership service departments will take the time to inspect your braking system as a part of a multi-point inspection. Most technicians recommend having your brakes inspected every 15,000 to 25,000 miles, if not sooner.
Most brake pads feature a built-in warning that alerts drivers when they need to be replaced. In most cases, the audible warning is created by a piece of metal that makes a high-pitched shrilling sound when braking.
Calipers
While brake calipers won't need to be replaced due to wear and tear, they could always be damaged. Deterioration is the main cause for needing to replace calipers. Most drivers won't need new ones very often.
Brake Maintenance to Remember
There are several brake maintenance items that every driver should remember. First, if the brake discs are replaced, then the brake pads need to be replaced as well. Replacing both at the same time ensures there aren't any compatibility issues. Ideally, the brake discs should be replaced after two sets of brake pads to ensure there won't be any mechanical or deterioration issues.
Foregoing the replacement of a worn part will ultimately cause wear and tear, or pure damage, to other parts. As a result, it's best to replace parts as necessary to avoid growing costs.
Let the professionals at Plaza Lincoln of Leesburg keep your braking system in top shape. Make an appointment with us today.