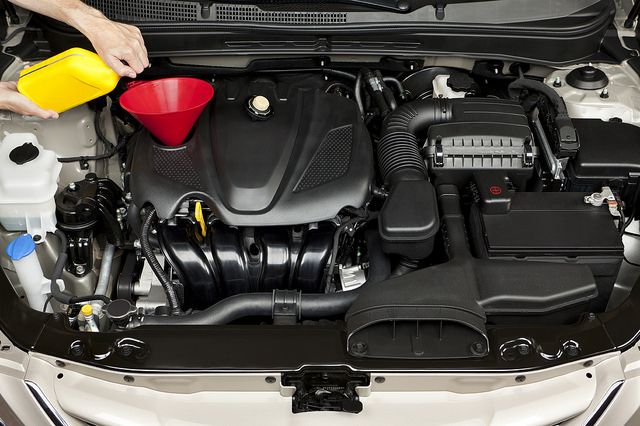 A lot of car owners are attached to their trusty ride, but all the love in the world won't keep a vehicle from breaking down if it hasn't been properly maintained. Be sure to follow these tips, courtesy of Plaza Lincoln's service department, to keep your car on the road longer, preventing emergencies and saving you money in the long run.
Never Skip an Oil Change
Engine oil is crucial to maintaining a healthy, long-lasting engine. Even if you think you can make it a few extra days after your engine light comes on, it's important to take your car into the shop as soon as possible so that your engine doesn't get damaged from sluggish or dirty oil. After all, oil is what allows all of the parts in your engine to move without creating friction.
Check and Change Fluids Regularly
Other fluids, like coolant, brake fluid, and transmission fluid, should be at least regularly inspected, if not flushed and replaced (in the case of coolant, for example). Different fluids serve different functions, such as lubricating moving parts in your car or keeping the engine at a stable temperature so that it doesn't overheat.
Clean the Undercarriage
Even if you wash your car routinely, it's possible you're missing a crucial spot - the underbelly of your vehicle. Whenever there is dirt, debris, or salt on the road, there's a big possibility it's getting stuck to the undercarriage of your car. Make sure to hose it down often to ensure your vehicle doesn't get corroded by debris.
Wax After Washing
If you want the color and quality of your vehicle's exterior to last, waxing is the perfect answer. Every time you wash your car, make sure you finish off with a fresh coat of protective wax for good measure.
Lubrication Is Key
Any machine with moving parts needs to be greased up regularly to reduce damage caused by friction. For example, wheel bearing grease should be applied to the wheel bearings, lubrication to the u-joints, and so on and so forth. Have a pro do this if you're not sure what needs to be lubricated.