Lincoln SUVs for Sale in Florida
Recognized across the globe for their exceptional style and versatility, a new Lincoln SUV can help elevate any Leesburg journey to exciting new heights. No matter which new Lincoln SUV you ultimately choose, be it the Nautilus, Navigator, Aviator or Corsair, you can cruise the streets of Florida with confidence knowing that each was engineered to operate at the premium level that our customers have come to expect. Engineers spent countless hours making sure that this latest Lincoln SUV generation would be able to deliver premium performance, regardless of road or weather conditions. And with their sleek body lines and ergonomic interior layouts, these newest Lincoln SUVs can help you turn heads on any Leesburg street.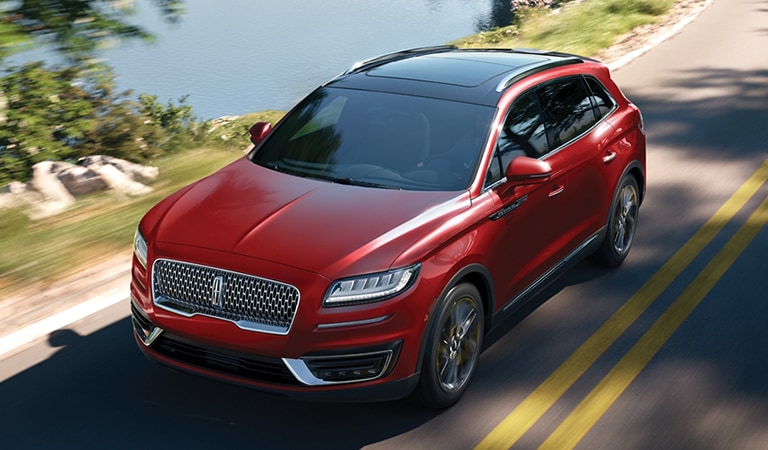 Lincoln Nautilus
Offering a standard 2.0L turbocharged I-4 engine or the available 2.7L V6 twin-turbocharged engine, the new Lincoln Nautilus allows Leesburg owners to choose the level of power best suited to their performance needs. When you're driving a new Nautilus, you can make every drive your own.
Lincoln Navigator
The cabin of Lincoln Navigator includes convenient one-touch tilt-and-slide second-row seats that provide a unified approach to comfort, space and style. Inside Navigator you'll find that every space and surface has been carefully optimized to deliver unprecedented levels of comfort.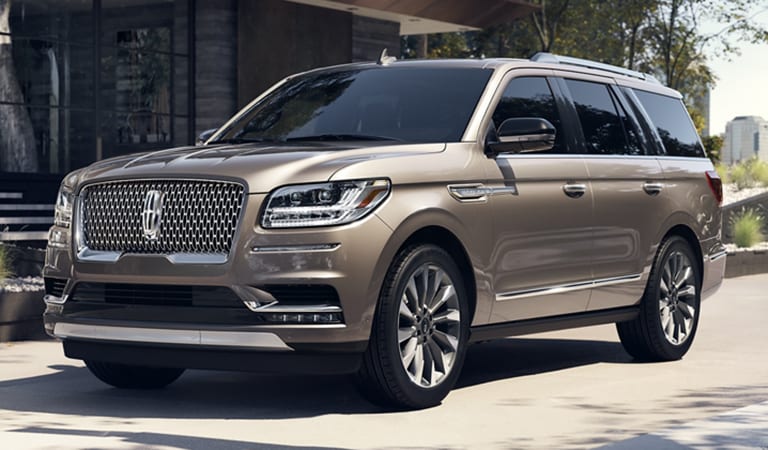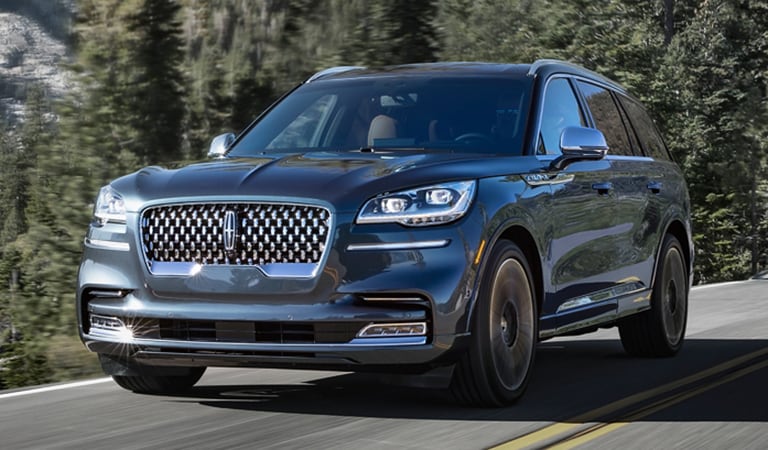 Lincoln Aviator
Lincoln Aviator features exciting powertrain options that seamlessly combine power and poise in order to produce a smooth and comfortable Florida ride. Taking luxury up a notch means we have to do the same with expectations, and Aviator is taking everything to a different level.
Lincoln Corsair
When you combine the multiple engine options of Lincoln Corsair with a new 8-speed transmission and 4-wheel independent suspension, you've got a versatile SUV that can handle virtually any situation. You'll quickly realize that Corsair was engineered to deliver in every area imaginable.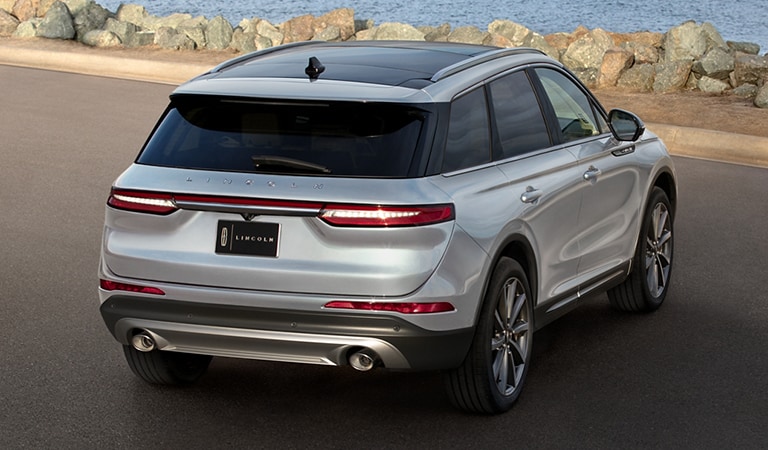 Frequently Asked Questions About The Lincoln SUVs
What is the small Lincoln SUV called?
The Lincoln SUV models available are the Lincoln Corsair, Lincoln Aviator, Lincoln Nautilus, and Lincoln Navigator. Out of these 4 different SUV models, the smallest Lincoln SUV is the Corsair. The Corsair crossover offers excellent features with a sleek and bold finish. If you are interested in seeing this jaw-dropping model in the Lincoln lineup, you can give it a test drive today with Plaza Lincoln!
What is the biggest Lincoln SUV?
The largest Lincoln SUV model is the Lincoln Navigator. The Navigator SUV can seat up to 8 passengers comfortably and offers a superior spacious cabin for great adventures and road trips around the areas of Leesburg. The 2022 Lincoln Navigator is equipped with some of the most advanced technological features on the market, allowing you to enjoy the benefits of the finest endowments of modernity.
Which is Lincoln SUV is bigger, Aviator or Nautilus?
The 2022 Lincoln Aviator is capable of seating up to 7 passengers, while the Nautilus is capable of seating up to 5. Both are excellent choices to choose from if you are looking for a spacious family SUV. With a larger family, however, the Aviator is certainly more spacious. Our sales staff will happily help you find the model that best suits your needs and desires, and answer any questions you have regarding the features of a particular trim. Contact us or give us a visit!
Does Lincoln SUV make a hybrid model?
Yes. Introducing the powerful Lincoln Aviator Grand Touring Plug-In Hybrid, a three-row SUV with a 494 horsepower, 630 lb. paired electric and twin-turbocharged powertrain engine available at our Lincoln dealer in Leesburg. The 2022 Aviator abilities are a product of that investment, and promises to fulfill impressive results.