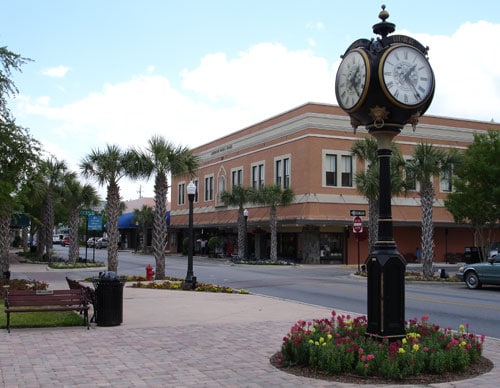 Plaza Lincoln Proudly Serves Leesburg, Florida
The beautiful town of Leesburg, Florida has a modern history that dates back to 1857, when it was first settled by Evander McIver Lee. Some of his brothers also came to the area, and one of them, Calvin Lee, is credited with naming the town Leesburg. It was first incorporated in 1875.
In its early history, watermelon crops were an important part of the economy. So much so, there was an annual watermelon festival starting in 1930. However, production gradually diminished and the last festival was held in 1957, after the town had to purchase watermelons from outside the area.
One of the most beautiful parts of the city is the Venetian Gardens Park. Work began on this park in 1938 as part of a Works Progress Administration (WPA) project. Today, visitors to this park enjoy walking along the beautifully maintained paths and bridges. It is a popular spot for birdwatching, fishing, and picnicking, and you might even see some alligators. There is also a playground area for young children.
For the tractor fan, Leesburg is also home to possibly one of the best tractor museums in the country-Paquette's Historical Farmall Museum. They have a vast number of tractor models from every year of the company's history. In addition, they have displays for the other products made by the same company. Every February, the museum hosts a tractor show.
Leesburg has no shortage of natural beauty. Take a slow drive through the Emeralda Marsh Conservation Area. Bring along some binoculars to catch a glimpse of some unique Florida wildlife and improve your birdwatching skills.
The Palatlakaha Environmental and Agriculture Reserve (P.E.A.R. Park) is another popular spot in Leesburg. It has hiking trails, dog areas, baseball fields, a playground, and even a small obstacle course under a canopy.
Here at Plaza Lincoln, we love calling Leesburg home and welcome all of our friends and neighbors to pay us a visit the next time you are searching for new car.
Contact Us For More Information